Walk-in Closet Designer in Your City
• Local & Family Owned Company
• 50+ Years Experience
• 4500+ Happy Customers
• High Quality Material Standards
Walk-in Closet Designer in Your City
• Local & Family Owned Company
• 50+ Years Experience
• 4500+ Happy Customers
• High Quality Material Standards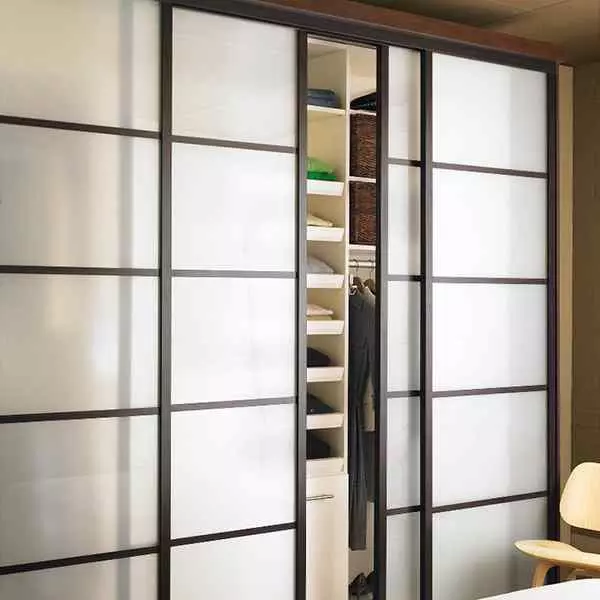 Our aluminum and sliding doors are the perfect way to give your space a modern look and feel. Plus, our doors are easy to install and come in a variety of finishes to match your existing décor.
Design your own custom walk in closets with rich color options, wood veneers, colors and textures to choose from to create the perfect space for you.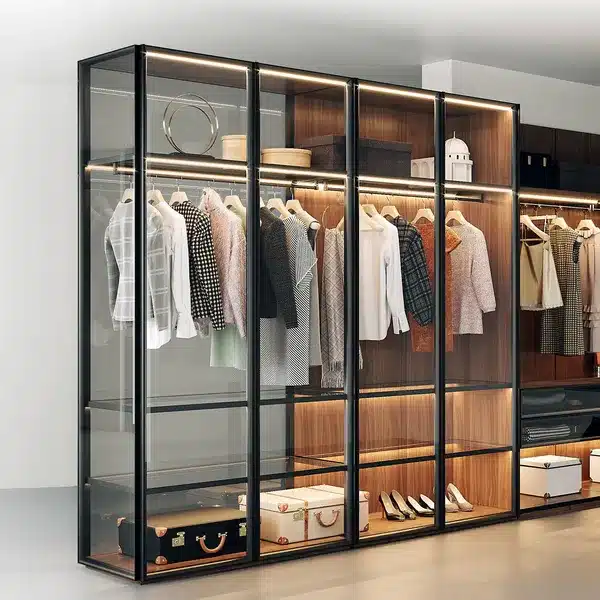 Add a touch of luxury to your walk-in closet with our selection of tempered, transparent, bronze and black glasses.
Soft leather drawer inserts add a touch of luxury to your walk-in closet, while the spacious design makes it easy to find what you're looking for.
With our high quality finish options, you can be sure that your dream walk-in closet will become a reality. No matter what your style is, we have a finish option that will suit you.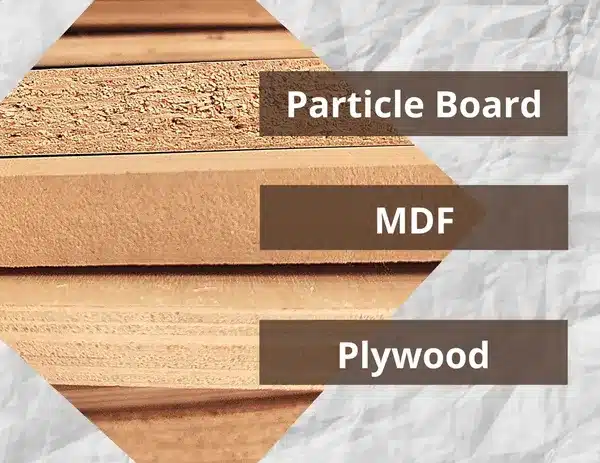 We Use MDF Not Particle Boards
We built with high-quality MDF, not particle boards, so you can be sure your closet will last. Choose from a variety of finishes and sizes to create the perfect custom walk in closets for your home.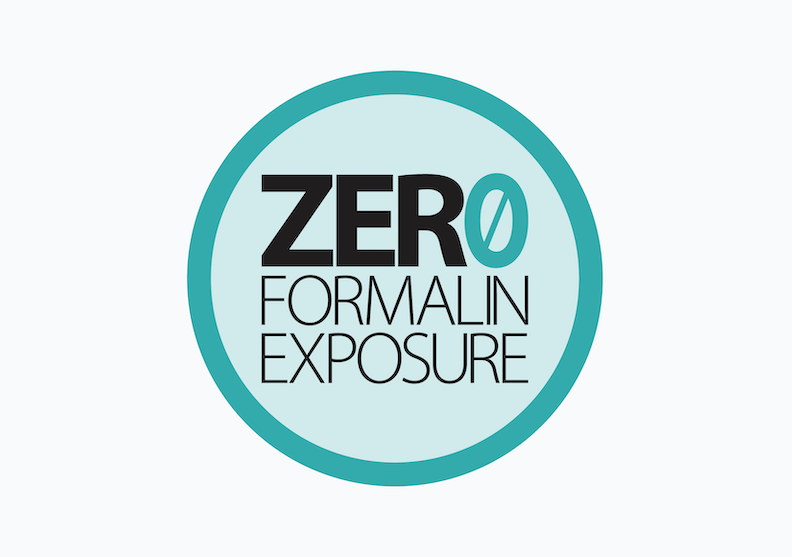 We Ensure Your Safety
Walk-in closets that are safe! Our MDF products have well below the standard percentage of formaldehyde in coordination with safety regulations. We purchase from certified suppliers that are the best in the market.
8 - 10 Weeks Delivery
Enjoy your new walk-in closet sooner. You can have a brand new closet delivered in as little as eight weeks – and never worry about remodeling again! Call today for more details.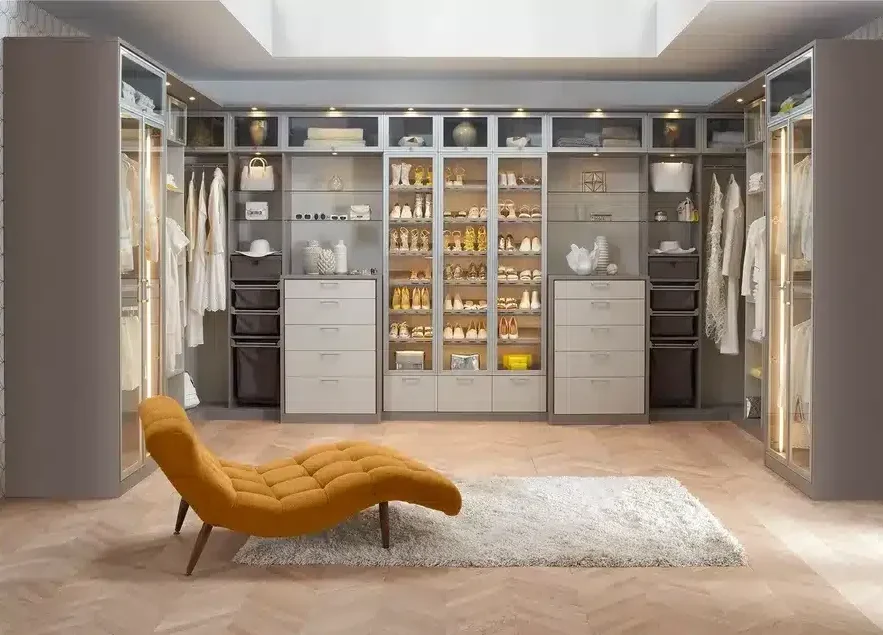 Our lights are designed to improve the functionality of your closet while also providing a stylish touch. And with our easy-to-install design, you'll be able to enjoy your new lights in no time.
Our line of high-end closet accessories is designed to make your space more functional and stylish.
How We Plan Your Custom Walk-in Closets
Best Custom Walk-in Closet Ideas For Your Space
When designing your dream walk-in closet, it's important to take into account both storage items and the amount of space available. Fortunately, our team of expert designers are well-equipped to assist you in creating a custom walk in closets that perfectly suits your needs.

First, we'll help you determine which clothes you want to store in your closet. We'll then work with you to select the best storage system for your space, taking into account its intended use. Whether you need a place to hang suits or simply store shirts and sweaters, we'll make sure your new closet is perfect for you.
Functional Walk-in Closet System
A functional walk in closet system is a great way to make the most of your available space. Based on their experience and the size of the wall closet, our designers will assist you in looking at the area you're working with and devising a well-thought-out plan. You can make your wardrobe look great whether you live in a small house or have a lot of space. We will collaborate with you to determine the best way for your walk-in closet's design.
Ergonomic Walk-in Closet Design
If you're looking for an ergonomic and stylish walk in closet design, look no further than our selection here at Bienal Custom Closets! We pride ourselves on offering high-quality products that are both functional and fashionable, and our walk-in closets are no exception. With our ergonomic designs, you'll never have to bend down or rummage around on the floor to find your shoes or clothes again.
Wide Range Walk-in Closet Accessories
Our wide range of walk-in closet accessories is perfect for anyone looking to keep their wardrobe in order. We have a variety of styles available to meet any need, from belt holders to shoe racks. So if you're looking for a way to keep your closet tidy and organized, our accessories are the perfect solution. Browse our selection and find the perfect accessory for your closet today!
Limitless Closet Extras
There's no reason to neglect your closet just because it's not part of the main living space in your home. With a little bit of effort, you can transform your closet into an oasis of organization and style. Limitless Closet Extras can help you take your closet to the next level with our wide selection of storage solutions and accessories. We know that every closet is different, which is why we offer a wide range of products to choose from.
Consultation
You can request a free in-home consultation or video chat with our designers to learn more about how we work and what we can provide.
3D Design & Estimate
After the initial meeting we will provide a 3D model of your closet design and a cost estimation before we start manufacturing.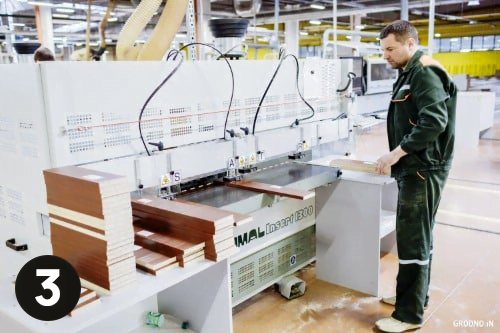 Top Quality Production
We use the finest materials in coordination with safety regulations from experienced suppliers.
Professional Installation
Our team consists of professional installers that will assemble your dream closet right up.
Thanks so much to Bienal for helping us create our dream walk-in closet!! We downsized from a larger home a few years ago and one of the things we missed most was having a large, luxurious closet space. Bienal worked with us to design the perfect layout and then flawlessly executed the build. We now have a beautiful, functional, and organized space that feels like a little oasis. We highly recommend Bienal!!!
Excellent design, service and installation with Bienal on my walk-in closet project. The team was extremely professional and did an amazing job with the design and installation. I'm absolutely in love with my new closets - they've completely transformed the look and feel of my bedroom. Highly recommend! with Bienal on my walk-in closet project. The team was extremely professional and did an amazing job with the design and installation.
I had a wonderful experience working with Bienal to design my walk-in closet. They were very professional and efficient, and the end result was exactly what I wanted. My walk-in closet looks luxurious and stylish, and it's clear that a lot of thought went into the design. I would highly recommend Bienal to anyone looking for a top-quality walk-in closet.
"Bienal designed 1 of the 10 most beautiful–and functional–closet systems around."

"Not like your typical closet company, we are amazed."

"Handles the full closet remodel from start to finish."

"Sit back while neglected storages are remade."
"Reimagined the home renovation experience"
Frequently Asked Questions
Walk-in closets can be a great way to store your clothes and shoes. They're often large enough that you could walk into them, which gives an excellent view of what's inside! Some people might not like how much dust gets created when there are no doors on the shelves either so make sure it is worth sacrificing some space if necessary by adding one behind each row or bottom drawers before buying any items online because delivery fees will cost more than just purchasing locally
The modern walk-in closet design is a great way to organize and store clothes efficiently. In addition, it provides ample space for dressing or undressing without needing the entire room! Mirrors can be handy when you need them most – such as before an important event like work where your appearance matters more than anything else in life (and let's face it: who doesn't?). A bench/chair will come highly recommended, too; after all these dual purposes mean less congestion around other rooms that do not have their own special requirements like bathrooms usually do.
When the walk-in closet is large enough for dressing and undressing, it's often equipped with one or more mirrors. A bench can be handy when using this space as does having plenty of light so you don't have any uncomfortable shadows on your face while applying makeup in front of a mirror! Genders may use them differently depending upon their needs, but most people find that these extra rooms come somewhere very special within our homes – they offer us freedom from constantly running back outside every time we need something new clothes
Having a walk-in closet is well worth the investment, but it also provides a host of other advantages. Even if you only invest in a modest walk-in closet, your clothes will still be smooth from the ironing board, no mould or mustiness will be present as there is plenty of ventilation, and extra storage.
There are a few things you can do to maximize your modern walk-in closet space:
Consider installing a loft or a higher ceiling to increase the available space.
Create more "functional" spaces by dividing your closet into smaller compartments for different types of clothes, like an athletic wear section, a dressy section, and so on.
Consider using wall-mounted organizers to keep your clothes organized and accessible.
Install a custom shelving system to make the most of the limited closet space.
Homeowners should consider adding a custom walk-in closet to their bedroom because it is an easy project that brings many benefits. Not only can you make your life more comfortable, but this space might boost the security and value of your home too!
Eleven to thirty minutes is a long time to spend getting ready in the morning. That can add up fast and you might find yourself running back-and forth between your dresser, mirror or appliances while trying not forget anything important along the way such as makeup! But with one simple trick – installing an extra room inside of your closet so that all these things are within arm's reach without having too many other distractions around us during this crucial moment where we're deciding what outfits will work best for today's events–you'll be able save yourself from unnecessary frustration by cutting down on precious seconds which ultimately leads towards better outcomes overall
Closing the door of your modern walk-in closet can be an excellent way to get some extra privacy. You may close it while getting dressed, and then use that space as a private dressing room when needed!
You might think that closets are just for storing clothing, but they serve an important purpose. They provide storage space to organize all your belongings and keep them clean! The average size of a closet ranges from 60-100 sq ft with the largest being 3 beds (120 square feet) in Convertible Creek Home Makeover . There's plenty of room inside these cramped quarters – put things on shelves or hang up coats & jackets easily using hooks provided within its limited height range: about 6 feet tall at most without including doors
Investing in a custom walk-in closet is one of the most important investments you can make for your home. Custom closets are great because they increase space, which will be valued by potential buyers; however it also gives sellers an opportunity to subdivide their side room into another bedroom without compromising on its value thanks to all that neat organizational goodness inside!
Jewelry and other valuables should always be stored in a safe place. Storing them on your dresser or closet door is not as secure, but putting the precious items away from view can help prevent theft if you're ever robbed while going about daily tasks like getting ready for work
Occasionally storing jewelry near windowsills might make sense because they offer extra light that would otherwise hinder visibility during nighttime hours when burglars are most active; however this does nothing to protect against loss due particularly nocturnal motivated intruders who often target homes at unsociable.
The average closet is bursting at the seams with clothes and other items, making it almost impossible to organize. If you have a walk-in instead of an ordinary one though – which has much more space available for dividing up your possessions into groups instead of cramming them all in together – then this task becomes easier!
When organizing a custom walk in closet, there are a few key things to keep in mind. First, think about what kind of storage you need and what would work best for your space. If you have a lot of clothes, consider purchasing some shelving or hanging racks to maximize space. Second, try to group similar items together so it's easy to find what you're looking for. For example, hang all your dress shirts together or store all your jeans in the same area. Finally, invest in some good quality storage containers or baskets to keep smaller items like socks and underwear organized. By following these simple tips, you'll be able to easily find everything you need in your walk in closet design!
If you're lucky enough to have a small spare bedroom, you may be considering converting it into a walk-in closet. There are a few different ways to go about this. One option is to increase the size of the existing room by adding a wall or partition to create a separate space. This will give you the most room to work with, but it may also require the most work and expense. Another option is to install a sliding door that opens onto the closet space from the main room. This is a less intrusive way to create a walk-in closet, but it will still require some modifications to your home. A final option is to build a new closet space out of a smaller room. This may be the easiest and most cost-effective option, but it will also be the least private. Whichever route you choose, converting a small bedroom into a walk-in closet is an excellent way to make use of extra space in your home.
Custom walk in closets can be a great way to maximize your space. With the right dimensions, you'll have plenty of room for all those clothes and shoes! A minimum width of 4 feet will allow enough vertical storage on both sides as well as horizontal hanging spaces in front; 6 footers are even better because they provide extra breathing room between shelves while still having an island or seating area up high near their ceiling height (that's where we like spending our time). 10′, though it seems huge at first glance–is actually just shy too many inches than what some people might need so this article walks through different options based off personal preferences
Walk-in closets need to provide 24 inches of clear walking space so you can easily access your clothing. The minimum width for a closet is 6 feet, but it's best if there are two whole walls available just devoted exclusively towards hanging clothes with an additional 3 feet on either side where the door will be located (for example)
A narrow walkway around part or all sides may still work provided that this size margin allows enough room both above and below any shelves–which could otherwise obstruct one another when placed too closely together near low ceilings like mine at home!
Hanging clothing in your closet with rods is a great way to make the most of limited space. A double-hang setup will fit up two shirts or jackets on one rod, while standard height for this type of mounting Naples 42" Top Shelf Rail Systems  (LS2) are 40 5/8 " deep and 82″. For pants purposes there's also medium heights available which come equipped at 54″, perfect if you need plenty room underneath garment won't hang over onto another shelf! As mentioned before though these types should be reserved mostly towards longer garments since they take quite awhile when doing casual wear