Home Office Designer in Your City
• Local & Family Owned Company
• 50+ Years Experience
• 4500+ Happy Customers
• High Quality Material Standards
Home Office Designer in Your City
• Local & Family Owned Company
• 50+ Years Experience
• 4500+ Happy Customers
• High Quality Material Standards
At Bienal we believe that your dream home office should be a reality. Our high quality finish options mean you can easily create the perfect space for yourself and your loved ones.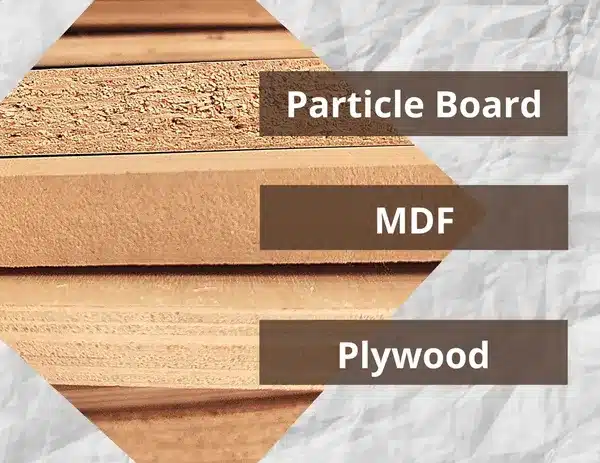 We Use MDF Not Particle Boards
Looking for a quality home office, look no further than Bienal Closets. We use high-quality MDF instead of particle boards, so you can be sure your office will last.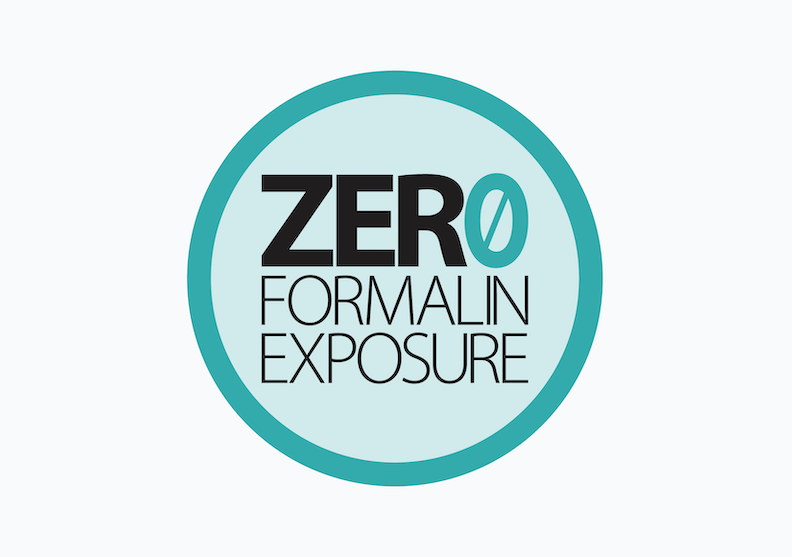 We Ensure Your Safety
We ensure your safety. Home office furniture that is well-crafted and with the highest quality material ensures your safety.
8 - 10 Weeks Delivery
We can deliver your new home office in just 8 - 10 weeks so you can start enjoying it sooner!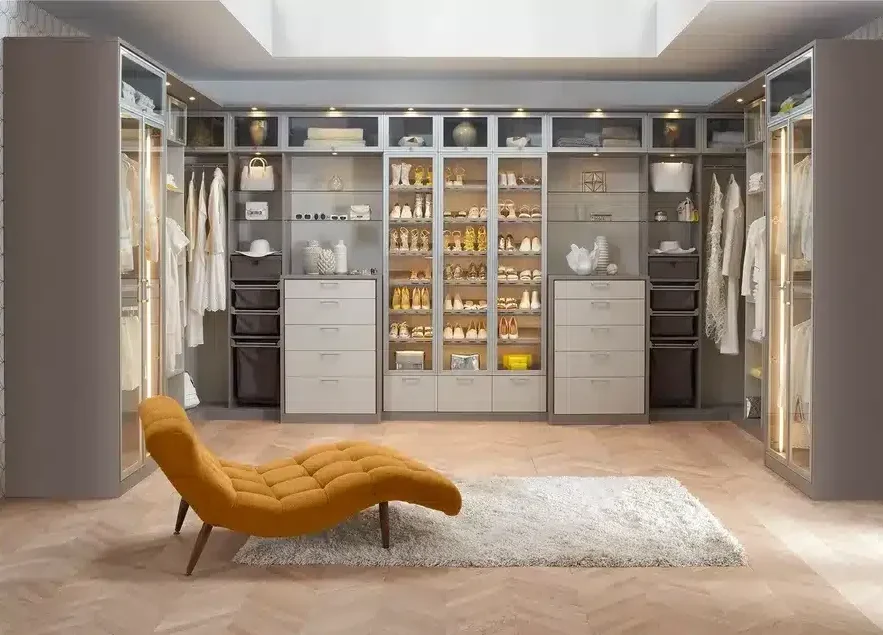 Our lights are designed to improve the functionality of your closet while also providing a stylish touch. And with our easy-to-install design, you'll be able to enjoy your new lights in no time.
Our line of high-end closet accessories is designed to make your space more functional and stylish.
Functional Home Office Design That's Also Stylish
Custom Home Office Design That Works
In our custom home offices, we think about what you like and what you need when we build them. These are the best organizing tips our designers have for you, no matter if you like to stack things or file them. We want to know what items you need right away.

Custom built-in cabinets, cubbies, dividers, and storage drawers are what we specialize in. We work with you to make sure your office meets the needs of your business or work. It's easy to add a little flair and personality to your home with decorative doors, LED lighting, and a wide range of countertop options.
Stylish Home Office Spaces
Our designers are experts at combining form and function to make a workspace that looks good and works well. Having a boring, drab desk in your home office doesn't have to be boring. Suppose you want to make your home office look modern, industrial, or traditional. In that case, you can add things like architectural moldings, unique edges and arches, textured materials, and hardware. Our designers can help you turn your home office into a functional, organized piece of art that fits your needs and your money.
Rich Home Office Accessories
Dividers can help you make your desk or craft room drawer layout. We don't need to keep ugly metal filing cabinets when we can have built-in file drawers that match our units.
Home Office Finishes & Embellishments
The art lies in the finer points. To ensure that every detail of your custom home office design is perfected, your designer will show you our variety of ornamentation options, finishes, and accessories. The goods you see here are only a taste of what we offer regarding the latest in fashion. Location-specific options are available.
Inviting Custom Home Office Designs
Whether you're using your home office to operate a home-based business or to pay bills and shop online, we think working from home should be as relaxing as possible.
Consultation
You can request a free in-home consultation or video chat with our designers to learn more about how we work and what we can provide.
3D Design & Estimate
After the initial meeting we will provide a 3D model of your closet design and a cost estimation before we start manufacturing.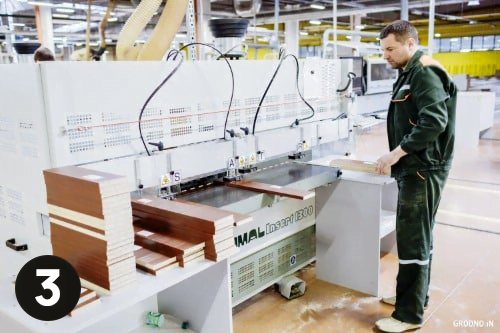 Top Quality Production
We use the finest materials in coordination with safety regulations from experienced suppliers.
Professional Installation
Our team consists of professional installers that will assemble your dream closet right up.
Working from home has never been so comfortable or productive thanks to Bienal Closets! They designed and built my custom home office, complete with everything I need to stay organized and efficient. The storage cabinets are a lifesaver, and the overall design of the space makes it a joy to work in. I highly recommend Bienal Closets to anyone looking for a top-notch home office solution.
Since I started working from home, I've been looking for ways to make my office more comfortable and productive. Bienal Closets did a great job with my custom home office, and I'm really happy with the results. The office storage cabinets are perfect for keeping everything organized, and the overall design of the space is very comfortable and inviting. It's exactly what I needed to boost my productivity and create a space that I enjoy working in. Thank you, Bienal Closets!
We work from home a lot now, my husband and I decided that we needed to invest in a custom home office. After doing some research, we found Bienal Closets. They did an amazing job designing and building our office storage cabinets and desk area. We are so happy with how it turned out and would definitely recommend them to anyone looking for a custom home office solution!
"Bienal designed 1 of the 10 most beautiful–and functional–closet systems around."

"Not like your typical closet company, we are amazed."

"Handles the full closet remodel from start to finish."

"Sit back while neglected storages are remade."
"Reimagined the home renovation experience"
Frequently Asked Questions
A lot of people are working from home these days. Whether you're a freelancer, remote employee, or just like to work in your PJs, having a designated space for office work is key. But what's the right size for a home office? And how do you make the most of the space you have? In this blog post, we'll discuss some tips and ideas on how to set up your very own home office!
There's no one-size-fits-all answer to this question, as the perfect home office size depends on a variety of factors. For example, if you have a lot of equipment or need to store files and documents, you'll need more space than someone who just needs a laptop and a few supplies. Similarly, if you plan on entertaining clients or hosting meetings in your home office, you'll need more square footage than someone who uses their office solely for personal work.
That being said, there are a few general guidelines you can follow when determining the size of your home office. First, your home office should be large enough to comfortably fit all of your furniture and equipment. You should also have enough space to move around freely, without feeling cramped or cluttered. Additionally, your office should be well-lit and ventilated, with a comfortable temperature that won't interfere with your work.
Ultimately, the size of your home office is up to you. But by following these guidelines, you can create a space that is both functional and comfortable!
Do you have a home office? What tips do you have for creating the perfect space? Share your thoughts in the comments below!
If you're short on space, there are a few things you can do to make the most of your home office. First, try to find furniture that serves multiple purposes. For example, a desk with built-in shelves or a coffee table that doubles as a work surface can help you save space. You can also use vertical storage to your advantage by installing floating shelves or hanging organizers on the wall.
Another way to make the most of a small home office is to choose furniture and decor that are both stylish and functional. For example, a sleek desk lamp can help you save space while also adding a touch of style to your office. Similarly, a stylish rug can add personality to your space without taking up too much room.
No matter what size home office you have, there are plenty of ways to make it work for you! By following these tips, you can create a space that is both stylish and functional. So what are you waiting for? Start planning your home office today!
There are a few things you can do to make your home office space more functional and accommodating. First, think about the layout of your room. Is it big enough for you to work in comfortably? If not, you may want to consider looking into purchasing a desk that can be moved around or a drafting table that can be set up in a corner. Second, invest in some good furniture. A desk, chair, and filing cabinet should be comfortable and durable. And finally, make sure to keep your space organized and clean. A cluttered desk is a major distraction, so keep your drawers and shelves tidy to avoid getting bogged down.
Most people don't have an extra room in their home that they can dedicate to an office. And even if they did, chances are it wouldn't be big enough to accommodate all of the equipment they need, like a computer, printer, and scanner. The average home office should be at least 6-feet long, 8-feet high, and 24-inches deep with an 80-inch high door opening. But if you don't have that kind of space, there are still ways to create a functional office. One option is to use an existing space, like a room in the basement or garage. You can also create a makeshift office by setting up a work area in a spare room, or by using a desk in the living room. Another option is to invest in a workspace set, which includes everything from a chair and desk to a computer and printer. Finally, you can find office space rental facilities or services that offer flexible and affordable options. By taking the time to find the right office space for your needs, you can increase your productivity and reduce your stress levels.
There are a few things that you can do to make a small office at home. You can buy a small desk or chair and use it as your office. You can also set up a small work area in your bedroom or living room. You can also hire a virtual assistant to help with your work.
There are a few things you'll need to set up your home office in order to get the most out of it. First, you'll need a place to work where you have enough space. You can try setting up a small office in your bedroom or living room, but if you want to be able to work in a more relaxed environment, you'll want to try setting up a home office in a separate room. You'll also need some supplies to help you get started. You can buy a desk and chair, or you can try using an Ikea hack and use one of their Lack tables as a desk. Finally, you'll need to plan your workflow in order to get the most out of your home office. Try to establish specific times for when you'll work, and stick to them so that you don't feel overwhelmed.
One of the most important factors in designing a home office for productivity is creating an environment that is conducive to working. Some things you can do to make your home office more productive include:
1. Choose a comfortable chair that is adjustable for height and width.
2. Install a desk that is large and has enough storage to store your materials.
3. Choose walls and ceilings that are light and airy, so you can see what you are working on.
4. Choose accessories that will help you work efficiently, such as a comfortable rug or a stand to hold your laptop.
Creating an effective home office depends largely on the individual's needs and preferences. However, there are a few key elements that all home offices should include in order to be effective and efficient.
First and foremost, an effective home office requires adequate storage space. This space should be organized and manageable so that the individual can easily find what they need when they need it. Additionally, an effective home office should have a comfortable chair and desk area, as well as enough light and ventilation to keep the area comfortable and productive.
Another key element of an effective home office is a good work/life balance. Individuals who work in an office should make sure to schedule regular breaks in order to rest and rejuvenate. Additionally, an effective home office should allow for remote working, so that the individual can continue working from anywhere in the world.
In conclusion, creating an effective home office requires a bit of creativity and experimentation. However, by following a few key guidelines, any individual can create an efficient, comfortable space that allows them to focus on their work.
Do you work from home? If so, you know that it can be difficult to create an effective workspace in your home. But it is possible! In this blog post, we will discuss how to design a home office that meets your needs. We will cover everything from layout to furniture selection. So whether you are just starting or you are looking for ways to improve your current setup, this post is for you!