Murphy Beds Designer in Your City
• Local & Family Owned Company
• 50+ Years Experience
• 4500+ Happy Customers
• High Quality Material Standards
Murphy Beds Designer in Your City
• Local & Family Owned Company
• 50+ Years Experience
• 4500+ Happy Customers
• High Quality Material Standards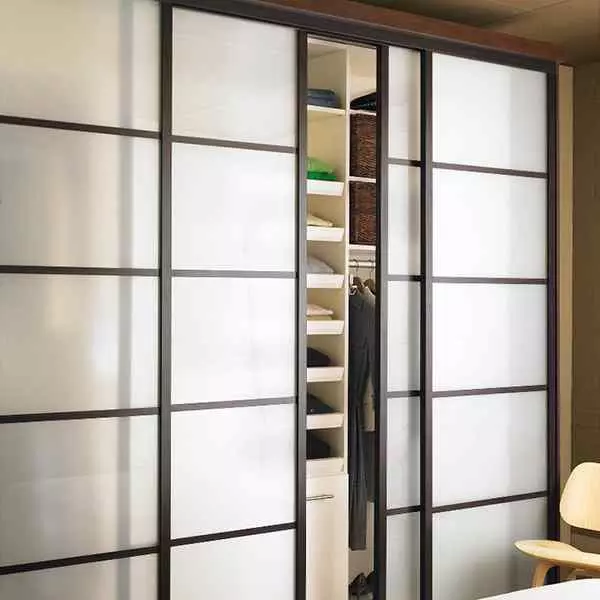 Give your space a modern look and feel with our aluminum and sliding doors. Plus, our doors are easy to install and come in a variety of finishes to match your existing décor.
Bienal Closets offers rich color options to customize your wall closet systems. Choose from a variety of wood veneers, colors and textures to create the perfect closet for your home.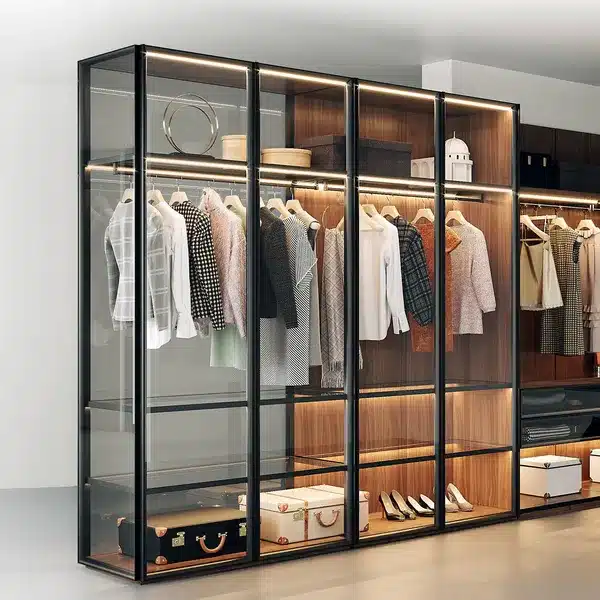 Add a touch of luxury to your closets with our selection of tempered, transparent, bronze and black glasses.
Soft leather drawer inserts add a touch of luxury, while the spacious design makes it easy to find what you're looking for.
With our high quality finish options, you can be sure that your dream murphy bed will become a reality.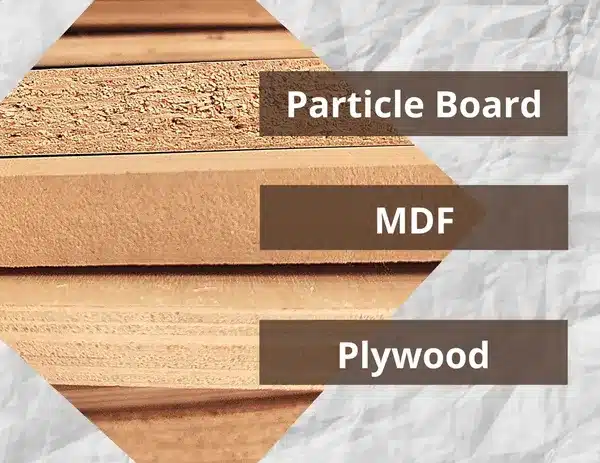 We Use MDF Not Particle Boards
Bienal Closets proudly uses high-quality Medium Density Fiberboard (MDF) in all of our closets, ensuring that your closet will withstand the test of time.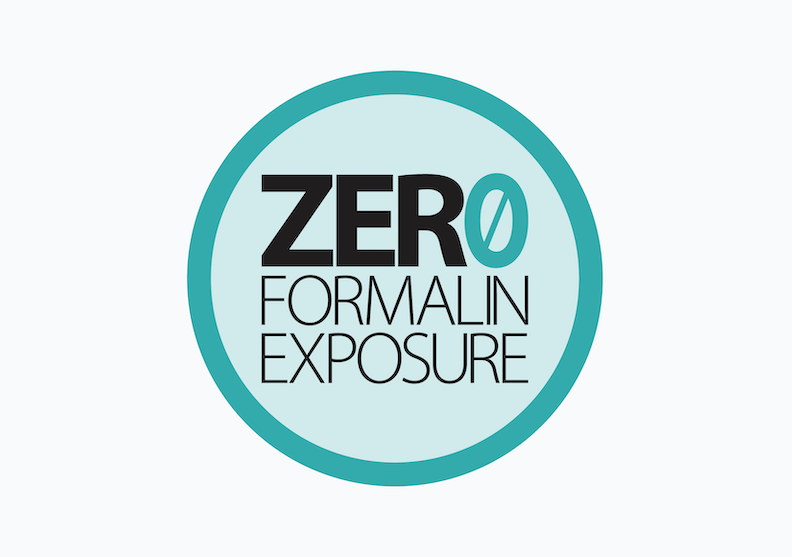 We Ensure Your Safety
Bienal Closets is a murphy bed manufacturer that ensures your safety with our certified MDF products.
8 - 10 Weeks Delivery
Get your new closets in just 8 - 10 weeks with Bienal Closets. We can deliver custom closets, murphy bed, and more in just a few short weeks.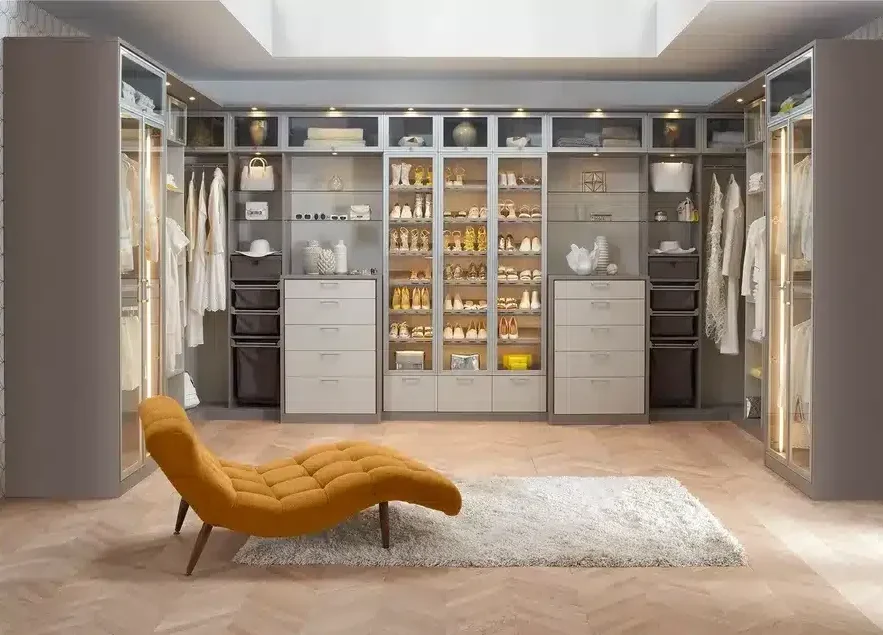 Our lights are designed to improve the functionality of your closet while also providing a stylish touch. And with our easy-to-install design, you'll be able to enjoy your new lights in no time.
Our line of high-end closet accessories is designed to make your space more functional and stylish.
Murphy Bed Functionality & Versatility to Any Room
Murphy Wall Bed Design
After we figure out what you want your Murphy wall bed to do, we focus on the style and decorative elements that make your murphy bed's organization system look good. You and your designer will work together to create a murphy bed that fits your decor. It doesn't matter if you want to stay true to your home's architecture or change things up with a complementary design. Our many options ensure that your plan is as unique as you are.
Murphy Bed Decorating Ideas
Our custom wall closet systems look great with your home's decor. They're made to fit your space and style, with custom parts that come in various finishes, like light, medium, and dark wood grains. Besides that, they have many options and smart things to improve them.
Murphy Bed Entertainment Center
Don't make your guests sleep on the couch or a mattress made of air. They will be entertained in style and comfort with a murphy bed that is made to look like one. But don't do all the work yourself. Let us help you add a custom wall closet systems.
Murphy Beds Mechanism
Foot-folding mechanism: When the bed is opened, the tool folds the bed's feet. When the bed is closed, the mechanism folds them back down.
Consultation
You can request a free in-home consultation or video chat with our designers to learn more about how we work and what we can provide.
3D Design & Estimate
After the initial meeting we will provide a 3D model of your closet design and a cost estimation before we start manufacturing.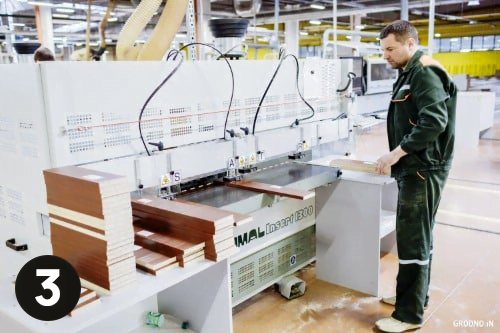 Top Quality Production
We use the finest materials in coordination with safety regulations from experienced suppliers.
Professional Installation
Our team consists of professional installers that will assemble your dream closet right up.
Bienal Closets did an amazing job with my murphy bed! They were able to custom-build a murphy bed that perfectly fit my space and needs. Their craftsmanship is top-notch and I couldn't be happier with the final product. I would highly recommend Bienal Closets to anyone looking for a high-quality murphy bed.
I recently had the pleasure of working with Bienal Closets, and I have to say, they did an amazing job! I needed a custom-built murphy bed for my home, and they went above and beyond to make sure it was perfect. The craftsmanship is superb, and it was installed quickly and efficiently. I couldn't be happier with the results.
The team at Bienal Closets was helpful and efficient in building my murphy bed. I'm very happy with the results and would highly recommend their services to anyone looking for a murphy bed or murphy bed. Thank you, Bienal Closets!
"Bienal designed 1 of the 10 most beautiful–and functional–closet systems around."

"Not like your typical closet company, we are amazed."

"Handles the full closet remodel from start to finish."

"Sit back while neglected storages are remade."
"Reimagined the home renovation experience"
Frequently Asked Questions
The Murphy bed, otherwise known as a wall bed or fold-down bed, is an incredibly versatile and efficient piece of furniture. It has various advantages over traditional beds and can be used in just about any room to maximize the available space.
A Murphy bed is typically mounted horizontally to a wall in either the upright (closed) or horizontal (open) position, depending on whether you're sleeping or not. When it's open, it looks like a regular bed; when it's closed up against the wall during the day, it takes up very little floor space— making it perfect for small spaces such as studios, guest rooms or even living rooms with limited floor area.
Murphy beds are also great multi-taskers because they offer both sleeping and storage solutions in one package: While you're using your Murphy Bed as your primary resting place at night, during the day you can turn it into extra work or play area by taking advantage of its hidden storage capabilities It can hold items such clothes laundry baskets books magazines art supplies toys etc; giving you plenty of extra room while allowing for well organized clutter free way to keep things out of sight. In addition most modern murphy beds come with mattresses while some offer additional features such as side cabinets shelves LED lighting automated folding mechanisms air filtration systems USB ports etc! They're also highly adjustable so that they can fit standard mattress sizes from twin all the way up to king size —making them an ideal choice for couples who like separate sleeping arrangements but don't have enough room for two full size beds. Another great use for them is transforming them into rest/workstations that allow people to unplug from electronics – which allows them more control over their work/rest environment thus providing greater focus productivity & less stress throughout their day!
All in all The Murphy Bed offers flexibility convenience comfort and convenience – giving those living in tight quarters a unique way to make the most out of limited space without having compromise on style comfort functionality efficiency sleep quality & overall wellbeing
A Murphy bed is a type of bed that can be hidden away in a closet or cabinet when it is not in use. A wall bed, on the other hand, is a type of bed that is attached to the wall and slides out when it is needed. Which one should you choose for your home? Keep reading to find out!There are a few things to consider when deciding between a Murphy bed and a wall bed. First, think about where you want to put the bed. If you have a small space, such as a studio apartment, then a Murphy bed might be the better option because it can be hidden away in a closet or cabinet. If you have a larger space, such as a guest room, then a wall bed might be the better option because it will not take up as much space when it is not in use.Another thing to consider is how often you plan to use the bed. If you only need an extra bed for occasional guests, then a Murphy bed might be the better option because you can hide it away when it is not in use. If you plan to use the bed on a regular basis, then a wall bed might be the better option because it will be easier to access.Finally, think about your budget. Murphy beds tend to be more expensive than wall beds, but they are also typically higher quality. If you have a limited budget, then a wall bed might be the better option.So, which should you choose? A Murphy bed or a wall bed? It depends on your needs and preferences. Consider the factors mentioned above to help you make your decision. Whichever option you choose, we are sure that you will be happy with your new bed!
The short answer to this question is "no, Murphy beds typically do not break". Quality Murphy beds are extremely durable and can easily stand up to the test of time.
The truth is that Murphy Beds have been around for over 100 years, and they have become an incredibly popular space-saving option for those who don't have a lot of room in their home. Despite their age, these beds remain strong and reliable thanks to their innovative design.
At its core, a Murphy Bed consists of a mattress on metal or wooden slats which are mounted onto vertical panels. The panels are then attached hinges and connected with the support frame located behind the bed when it's folded up against the wall. This simple but effective system gives great stability even during movement like lifting or drawing out the bed from its original position against wall when you need to use it as sleeping space.
To prevent any damage due to wear-and-tear through regular use, look out for quality options that include features such as mattresses designed specifically for murphy beds with rounded corners so nothing gets caught while folding; reinforced latching systems; adjustable tension alignments; among others – all of which ensure maximum durability and effectiveness throughout your unit's lifespan! Additionally be sure to maintain your unit properly by avoiding placing too much weight on top (like stacking books) plus applying lubricants if needed between moving parts – like door handles or other locks – from time to time depending on usage patterns too.
All things considered, Murphy Beds make excellent investments because they offer practicality without compromising comfort and longevity! With proper care–they will last you decades!
Murphy beds, also known as wallbeds, are incredibly comfortable and versatile. They are perfect for small spaces because they can be easily folded up into the wall when not in use. But don't let their compactness fool you – Murphy beds are just as comfortable as any other bed, and can even come equipped with features like built-in storage cabinets or shelves. Plus, they're great for guests since you can simply fold them up into the wall during the day to create extra space in your home. So if you're looking for a bed that is both comfortable and space-saving, a Murphy bed is definitely the way to go!
Yes, you can use a normal mattress on a Murphy bed. A Murphy bed is essentially just an "extra" wall-mounted bed that can be used to save space in your home. It functions just like any other type of bed, and simply folds up against the wall when not in use.
The main difference between a Murphy bed and another type of traditionally placed bed is the frame that it sits on. Since a standard mattress won't fit perfectly inside the frame, there are special mattresses designed for use with this type of furniture. However, since most modern mattresses come with nonremovable covers, they should fit well enough to remain secure while you sleep without needing to purchase a specialty one if you don't want to invest in one right away.
When using a standard mattress on top of your foldable or swing-out Murphy Bed frame, make sure it is securely positioned so as not to cause discomfort while sleeping or risk slipping off during movement at night. If possible try placing the mattress tightly against the vertical support pillars that coincide with either side of the horizontal base board underneath; these structural elements can help keep your restless nights from being too much work! Additionally making sure both sides are secured snugly into place by placing extra padding between them will provide greater stability overall for added comfort when snoozing away peacefully throughout those long winter evenings!
A Murphy bed can hold a mattress up to 2,000 pounds if the frame is equipped with leg supports. This type of support system provides additional stability for heavy mattresses and will ensure safety while using your Murphy bed. When deciding on a Murphy bed, it's important to consider what type of mattress weight you prefer as some are designed for lighter loads and others are built for heavier ones. The general rule is that the heavier mattresses require stronger frames in order to provide superior support.
The range of weights supported by a typical Murphy bed typically depends on its size and construction materials used during manufacturing process– generally, full-sized beds might be able to bear more than 500-700 pounds whereas twin-sized beds can safely accommodate up to 200 or 250 pounds (depending on design). If yours happens to be an exceptionally heavy unit then prior research mayrequired – this could potentially involve visiting shops that offer customization or consulting with manufacturers who specialize in building super strong structures specifically designed for larger weights.
In addition, keep in mind that even if your desired mattress weighs less than 2,000 pounds it's still recommended that you seek out a sturdy model like those made out of solid wood or steel which come equipped with reinforced metal crossbeams from corner to corner since these have much greater load capacity than regular wooden frames. Finally don't forget about reliable locking mechanisms such as gravity locks which protect against accidental opening/falling down which would result due insufficient counterbalancing forces provided by smaller heights (i.e low profile murphy beds).
Murphy beds come in a variety of sizes! While the most common standard bed size is a full or queen, there are many other bed sizes available.
When it comes to Murphy beds, you can choose from twin, extra long twin, full, queen, king and even California king-size beds. Each of these sizes varies slightly in width and length dimensions.
While some may think all mattress sizes will work with any Murphy bed frame, this isn't always the case since different frames have different requirements regarding width and depth measurements for the mattress to fit properly. For this reason, make sure you measure your room space carefully before selecting a size that suits your needs best.
Many people opt for either a full or queen-size Murphy bed due to their overall popularity and availability in more styles compared to other sizes. The queen-sized murphy bed usually measures at 80 inches long by 60 inches wide which offers added sleeping space compared to the smaller full size (75×54). Additionally both offer plenty of room for two adults yet require less floor space when not being used than larger options like kingsize or California King models do making them ideal selections if you're looking for available sleeping space without sacrificing too much square footage within your living area.
Also keep in mind that further customization is possible based on individual preferences such as having integrated shelving units incorporated into either side of the unit along with various foam mattress choices including memory foam mattresses tailored specifically around one's own body type providing personalized comfort during sleep cycles – something that would not be otherwise attainable with traditional flatbeds nor waterbeds – though those are still an option should they become preferred over time instead!
A trundle bed and a Murphy bed are two different types of beds that serve the same basic purpose: to provide extra sleeping space in small or awkward spaces. However, they accomplish this in very different ways.
Trundle beds are essentially two single beds stacked one on top of the other, with the lower bed being able to be pulled out when needed and pushed back against the wall when not in use. With a traditional trundle bed frame, each side has its own mattress and there's no need for additional storage as both mattresses fit within the confines of the frame itself. This makes them great for kids' rooms where space is at a premium or for homes where an additional guest room isn't an option due to lack of space.
On the other hand, Murphy beds (also known as "wall beds") feature a mattress mounted onto a cabinet-style frame that folds up into the wall when not in use. The main advantage here is that it doesn't take up much floor space – just 8-10 inches against your wall – making it ideal for tight quarters such as studio apartments Real estate agents often recommend Wall Beds over Trundles because it gives more versatility but requires no extra furniture pieces like night stands etc.. Another benefit is that you can place shelves and desks around your Murphy Bed so you can still have some living room area while also having somewhere comfortable to crash after long days away from home.
So while both trundle beds and Murphy beds are excellent solutions for providing extra sleeping arrangements in tiny spaces, their differences clearly distinguish which type would best suit your needs or preferences based on how much floor room you require versus how large an item you want filling up your living area at all times!