Custom Home Library Designer in Your City
• Local & Family Owned Company
• 50+ Years Experience
• 4500+ Happy Customers
• High Quality Material Standards
Custom Home Library Designer in Your City
• Local & Family Owned Company
• 50+ Years Experience
• 4500+ Happy Customers
• High Quality Material Standards
Transform your home library with our high quality finish options. No matter what your style is, we have a finish option that will suit you.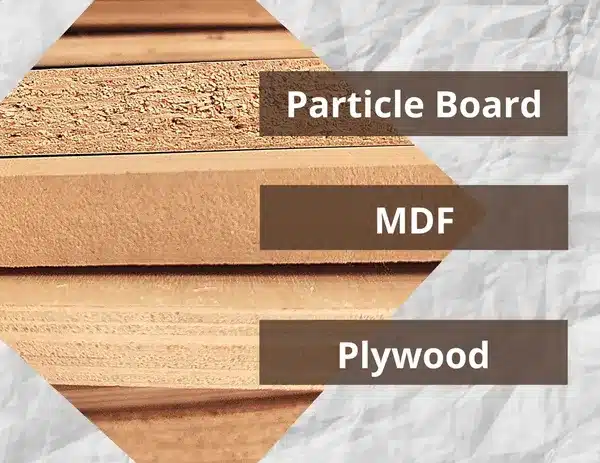 We Use MDF Not Particle Boards
Bienal uses MDF, not particle boards to build long lasting and durable home library closets.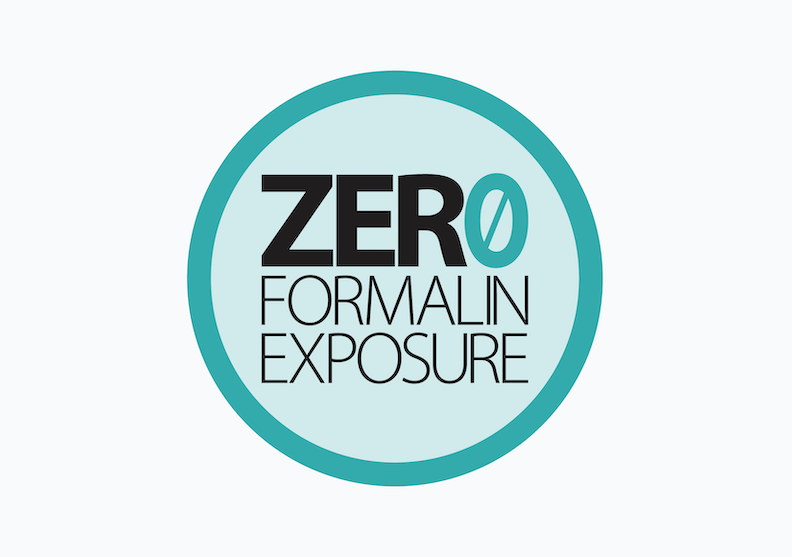 We Ensure Your Safety
Our MDF products are below the standard percentage of formaldehyde and in accordance with safety regulations.
8 - 10 Weeks Delivery
Transform your home library with our 8 - 10 week delivery service! We can help you get organized and enjoy your space sooner.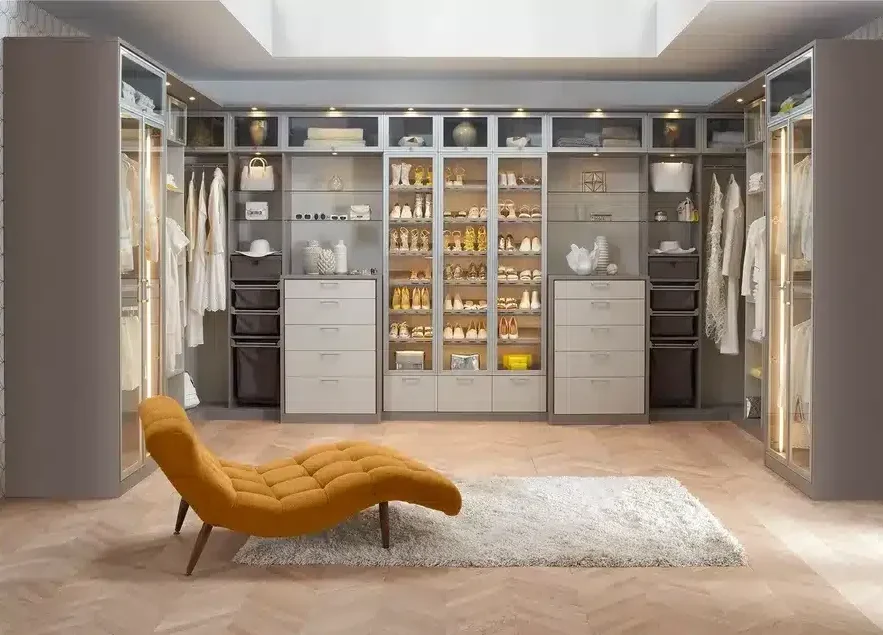 Our lights are designed to improve the functionality of your closet while also providing a stylish touch. And with our easy-to-install design, you'll be able to enjoy your new lights in no time.
Our line of high-end closet accessories is designed to make your space more functional and stylish.
Organized Home Library Ideas
Functional Home Library is the perfect place to curl up with your favorite book. Our designers are here for all of the creativity needed to make this space just right. Whether you want to add a rustic touch or a modern feel, we have the perfect solution for you.
Perfect Home Library Shelving Designs
Whether you want to store your books on a shelf or in a cabinet, we have the perfect design for you. With a variety of materials to choose from, you can find the perfect match for your home. Choose from wood, metal, or glass to find the perfect fit for your style.
Modern Home Library
Introducing the Modern Home Library! This beautiful home bookshelf is the perfect addition to any home. With its sleek design and ample storage space, it is the perfect place to store all of your books and other belongings. The Modern Home Library is also perfect for storing valuables like jewelry and other precious items.
Organized Home Library System
This stunningly beautiful home bookshelf system seamlessly combines storage and display to showcase your favorite possessions. Whether you're looking to add a touch of class to your living room or give your study a sense of elegance, this home bookshelf system is sure to make an impression.
Home Library Storage Design Ideas
Look no further than the Bienal home library storage design ideas! Book shelves and cabinets come in different shapes, sizes and designs to suit your space. You can choose from floor-to ceiling book shelves or low lying wall mounted ones that give you more room for storing things around them!
Consultation
You can request a free in-home consultation or video chat with our designers to learn more about how we work and what we can provide.
3D Design & Estimate
After the initial meeting we will provide a 3D model of your closet design and a cost estimation before we start manufacturing.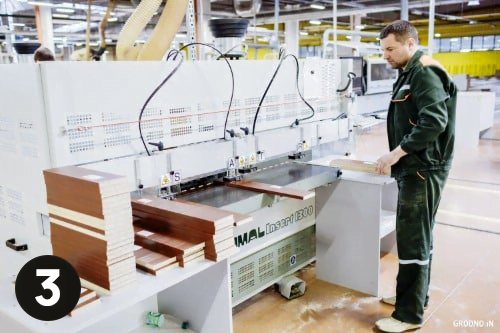 Top Quality Production
We use the finest materials in coordination with safety regulations from experienced suppliers.
Professional Installation
Our team consists of professional installers that will assemble your dream closet right up.
I had a great experience working with Bienal Closet! The shelves they installed in my home library are perfect - they were able to perfectly accommodate all of my books. The installation process was quick and easy, and the finished product looks great. I would definitely recommend them to anyone looking for quality home library shelves.
We are beyond thrilled with the beautiful custom home library that Bienal Closet created for us. From start to finish, they were professional, helpful, and went above and beyond to make sure we were happy with our new space. The quality of their work is impeccable and we would highly recommend them for any custom closet or home library project!
Love my library! The staff was super helpful in designing the perfect space for my needs. The quality of the materials and construction are top-notch. I'm so happy with my new library and would highly recommend Bienal Closet to anyone looking for a custom home library.
"Bienal designed 1 of the 10 most beautiful–and functional–closet systems around."

"Not like your typical closet company, we are amazed."

"Handles the full closet remodel from start to finish."

"Sit back while neglected storages are remade."
"Reimagined the home renovation experience"
Frequently Asked Questions
There are a few things you can do to make a small library at home. One is to invest in some good quality bookshelves that will help you organize your collection and make it look neat and tidy. You might also want to consider creating a special reading area in your home where you can relax with your favorite titles. Finally, be sure to promote reading among your family and friends by hosting regular book discussions or gatherings.
Making a home library is easy. Simply gather books that you love and want to read again, or that you think would be valuable additions to your personal library. If you're not sure where to start, try browsing best-seller lists or borrowing books from friends or family members.
Once you've collected a few titles, it's time to choose a storage solution. If you have a lot of space, consider installing shelves or building cabinets specifically for your books. If space is tight, consider using boxes or even repurposing furniture like an old armoire or dresser to store your volumes.
Finally, make sure to create an inviting reading space in your home by adding comfortable seating and lighting. A well-stocked
When we look at the price of homes, it is not uncommon for homeowners to spend around $200-$2500 per square foot on their home.
Create your very own library in the comfort of home by adding floor-to ceiling bookcases and cozy furniture. Ensure that you have enough books for guests who might stop over! Designing a space where people can read without being distracted is key when creating this atmosphere; create quiet areas with soft lighting so they feel like they're escaping into another world or just taking some much needed time away from their hectic lives
The presence of books in the home is proven to positively benefit children. A two decade long study found that they increase academic success, vocabulary development and attention among other things
A child's wellness starts with their education so it's important for them not only be challenged but also feel like they can succeed academically which will give you peace knowing all this hard work pays off when we see results like higher GPAs or graduation rates!
There are a few things to consider when organizing your home library:
-What type of books do you have? (fiction, non-fiction, magazines, etc.)

-How often do you use each book?

-Do you want easy access to all of your books, or just specific ones?
Based on these factors, here are a few ideas for how to organize your home library:
-If you have a lot of fiction books, you could organize them by genre or author. Or you could arrange them alphabetically.

-If you have a lot of non-fiction books, you could organize them by topic or Dewey Decimal System classification.