Murphy Beds Designer in Your City
• Local & Family Owned Company
• 50+ Years Experience
• 4500+ Happy Customers
• High Quality Material Standards
Murphy Beds Designer in Your City
• Local & Family Owned Company
• 50+ Years Experience
• 4500+ Happy Customers
• High Quality Material Standards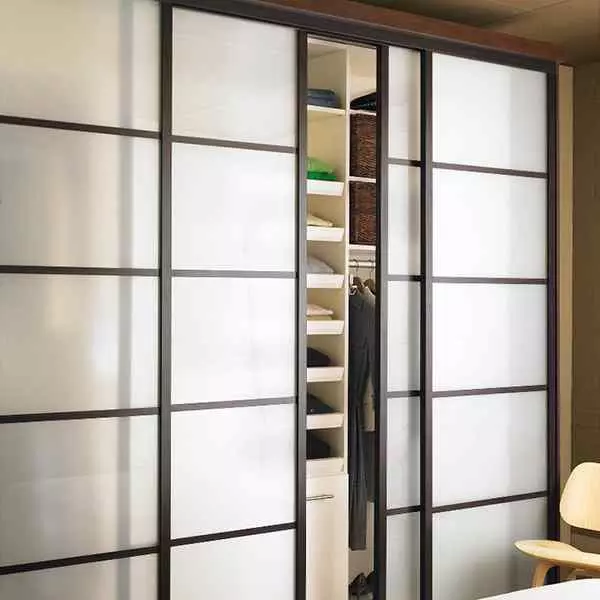 Give your space a modern look and feel with our aluminum and sliding doors. Plus, our doors are easy to install and come in a variety of finishes to match your existing décor.
Bienal Closets offers rich color options to customize your wall bed system. Choose from a variety of wood veneers, colors and textures to create the perfect closet for your home.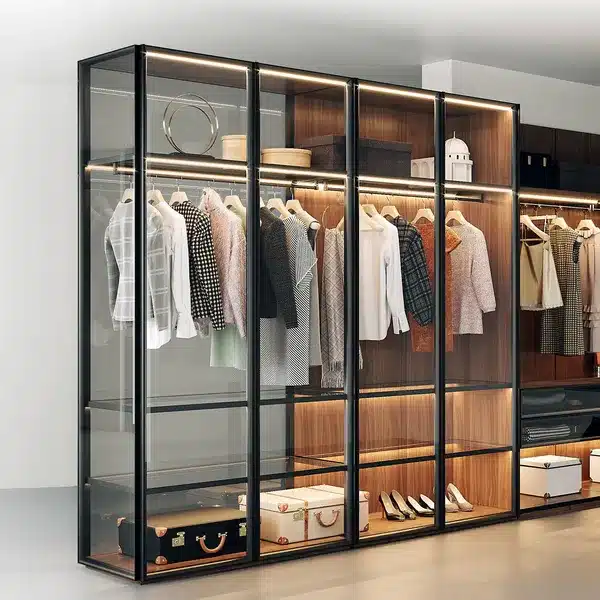 Add a touch of luxury to your bedroom with our wall bed with tempered glass. Our beds are made from the highest quality materials and can be customized to fit your unique needs.
Soft leather drawer inserts add a touch of luxury, while the spacious design makes it easy to find what you're looking for.
With our high quality finish options, you can be sure that your dream wall bed will become a reality.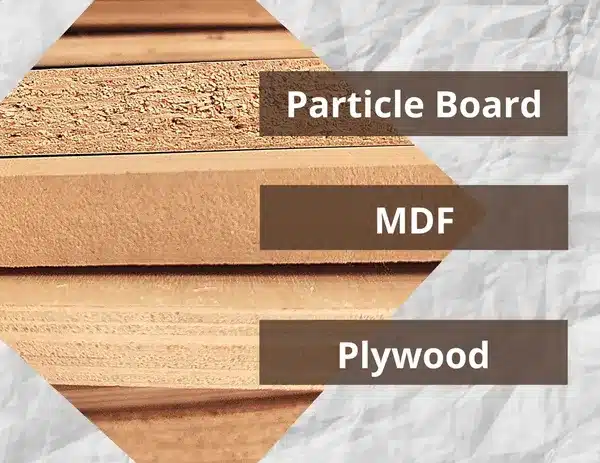 We Use MDF Not Particle Boards
Bienal Closets proudly uses high-quality Medium Density Fiberboard (MDF) in all of our closets, ensuring that your closet will withstand the test of time.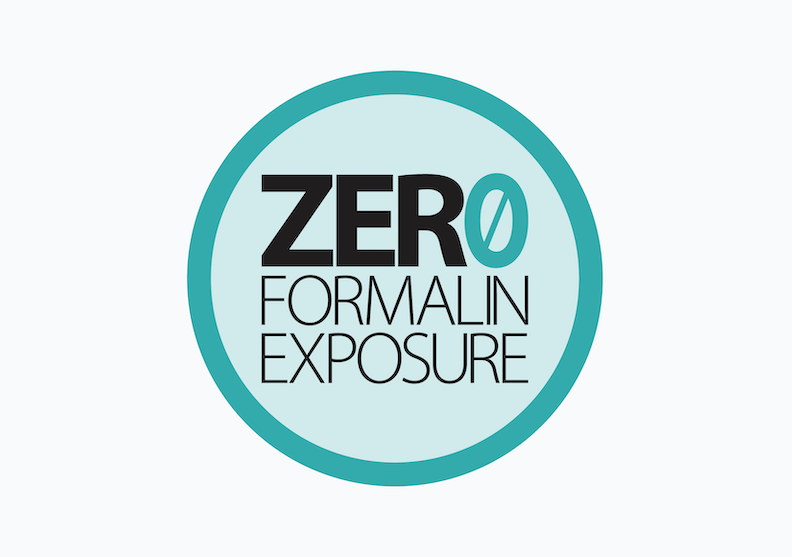 We Ensure Your Safety
Bienal Closets is a wall bed manufacturer that ensures your safety with our certified MDF products.
8 Weeks Delivery
Get your new closets in just 8 weeks with Bienal Closets. We can deliver custom closets, wall beds, and more in just a few short weeks.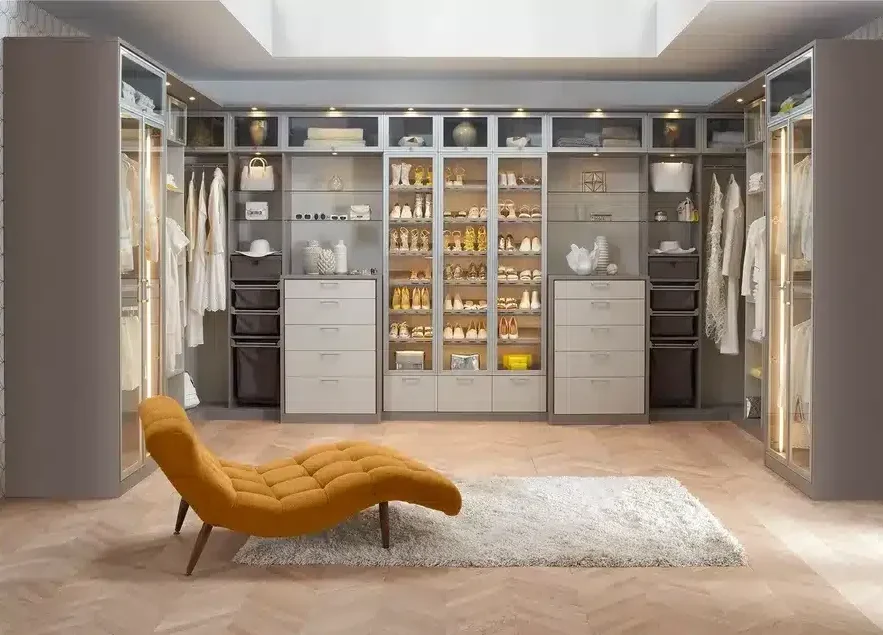 Our lights are designed to improve the functionality of your closet while also providing a stylish touch. And with our easy-to-install design, you'll be able to enjoy your new lights in no time.
Our line of high-end closet accessories is designed to make your space more functional and stylish.
Murphy Bed Functionality & Wall Bed Versatility to Any Room
Murphy Wall Bed Design
After we figure out what you want your Murphy wall bed to do, we focus on the style and decorative elements that make your wall bed's organization system look good. You and your designer will work together to create a wall bed that fits your decor. It doesn't matter if you want to stay true to your home's architecture or change things up with a complementary design. Our many options ensure that your plan is as unique as you are.
Murphy Bed Decorating Ideas
Our custom wall beds look great with your home's decor. They're made to fit your space and style, with custom parts that come in various finishes, like light, medium, and dark wood grains. Besides that, they have many options and smart things to improve them.
Murphy Bed Entertainment Center
Don't make your guests sleep on the couch or a mattress made of air. They will be entertained in style and comfort with a wall bed that is made to look like one. But don't do all the work yourself. Let us help you add a custom wall bed.
Murphy Beds Mechanism
Foot-folding mechanism: When the bed is opened, the tool folds the bed's feet. When the bed is closed, the mechanism folds them back down.
Consultation
You can request a free in-home consultation or video chat with our designers to learn more about how we work and what we can provide.
3D Design & Estimate
After the initial meeting we will provide a 3D model of your closet design and a cost estimation before we start manufacturing.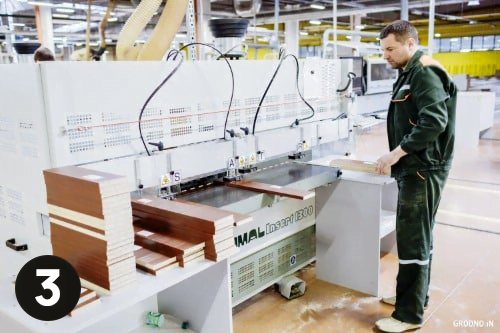 Top Quality Production
We use the finest materials in coordination with safety regulations from experienced suppliers.
Professional Installation
Our team consists of professional installers that will assemble your dream closet right up.
Bienal Closets did an amazing job with my murphy bed! They were able to custom-build a wall bed that perfectly fit my space and needs. Their craftsmanship is top-notch and I couldn't be happier with the final product. I would highly recommend Bienal Closets to anyone looking for a high-quality murphy bed.
I recently had the pleasure of working with Bienal Closets, and I have to say, they did an amazing job! I needed a custom-built wall bed for my home, and they went above and beyond to make sure it was perfect. The craftsmanship is superb, and it was installed quickly and efficiently. I couldn't be happier with the results.
The team at Bienal Closets was helpful and efficient in building my wall bed. I'm very happy with the results and would highly recommend their services to anyone looking for a murphy bed or wall bed. Thank you, Bienal Closets!
"Bienal designed 1 of the 10 most beautiful–and functional–closet systems around."

"Not like your typical closet company, we are amazed."

"Handles the full closet remodel from start to finish."

"Sit back while neglected storages are remade."
"Reimagined the home renovation experience"
Frequently Asked Questions
A folding wall bed allows it to be folded up when not used. Typically, they are hidden in a piece of furniture that can look like a closet, a dresser, or even a desk. The most straightforward and economic models simply consist of a folding bed frame attached to a base with wheels.Wall folding beds differ from sofa beds in that the former fold vertically or horizontally. On the other hand, sofa beds consist of a mechanism that allows the bed to be folded inside. The difference between both pieces of furniture is, therefore, the position in which the bed remains after hiding it.
A Murphy bed is a type of bed that can be hidden away in a closet or cabinet when it is not in use. A wall bed, on the other hand, is a type of bed that is attached to the wall and slides out when it is needed. Which one should you choose for your home? Keep reading to find out!There are a few things to consider when deciding between a Murphy bed and a wall bed. First, think about where you want to put the bed. If you have a small space, such as a studio apartment, then a Murphy bed might be the better option because it can be hidden away in a closet or cabinet. If you have a larger space, such as a guest room, then a wall bed might be the better option because it will not take up as much space when it is not in use.Another thing to consider is how often you plan to use the bed. If you only need an extra bed for occasional guests, then a Murphy bed might be the better option because you can hide it away when it is not in use. If you plan to use the bed on a regular basis, then a wall bed might be the better option because it will be easier to access.Finally, think about your budget. Murphy beds tend to be more expensive than wall beds, but they are also typically higher quality. If you have a limited budget, then a wall bed might be the better option.So, which should you choose? A Murphy bed or a wall bed? It depends on your needs and preferences. Consider the factors mentioned above to help you make your decision. Whichever option you choose, we are sure that you will be happy with your new bed!
Some people may feel unsafe with wall beds because they are not as sturdy as a traditional bed. However, there are many different types of wall beds on the market now that are very sturdy and can hold up to a great deal of weight.Some wall beds come equipped with safety features, such as an automatic stop system that lowers the bed slowly and smoothly into the hidden cabinet. This system ensures that if someone accidentally becomes stuck between the bed and cabinet while it is in motion, the stopping mechanism will halt the motion immediately, preventing injury.Wall beds can be a great way to save space in your home, and they are perfect for small apartments or rooms that don't have much extra space.
Murphy beds, also known as wallbeds, are incredibly comfortable and versatile. They are perfect for small spaces because they can be easily folded up into the wall when not in use. But don't let their compactness fool you – Murphy beds are just as comfortable as any other bed, and can even come equipped with features like built-in storage cabinets or shelves. Plus, they're great for guests since you can simply fold them up into the wall during the day to create extra space in your home. So if you're looking for a bed that is both comfortable and space-saving, a Murphy bed is definitely the way to go!
Wall beds are a great way to make the most out of a small space. They're perfect for guest rooms, home offices, or any other room where you need to save on space.Wall beds are made by folding up a mattress and securing it against the wall. When you're not using the bed, it simply folds away into the wall, making it invisible until you need it again. This makes them perfect for rooms that don't have a lot of extra space to spare.Wall beds come in both manual and motorized versions. The manual version is operated by hand, while the motorized version is operated with a remote control. Both types are easy to use and provide plenty of comfort and support.
A bi-fold bookcase murphy bed folds into a space in a wall or cabinet when not in use. A flip-up desk murphy bed functions in the reverse manner, flipping open to hide the bed when stored in the vertical position. A murphy bed hinges when not in use and folds into a space in a wall or cabinet.
Wallbeds are strong and can support a great deal of weight. They are perfect for small spaces because they free up floor space when not in use. Wallbeds come in different sizes and can be customized to fit your specific needs. There are many different style options available, so you can find the perfect wallbed to match your décor.
Wallbeds are a type of bed-frame that allows you to easily convert your bedroom into a guest room or home office. They work by mounting the bed frame to a wall, often using special hardware. This allows the frame to fold up against the wall when not in use, freeing up valuable floor space.Most wallbeds use a simple mechanism consisting of two parallel tracks mounted to the wall, with the bed frame resting on these tracks. The frame can be forced horizontally along the tracks and is prevented from falling by dowels or other devices at each end. This design is very similar to that of a Murphy bed, although there are some key differences.